Dear Friends of the Willowwood Arboretum,
Autumn is in the air at Willowwood where fall's finest blooms are complemented by the ten Seward Johnson's sculptures scattered throughout the arboretum. If you have not yet seen this Living Sculpture Exhibit, be sure to pay a visit before it winds down in November. A whimsical experience and beautiful gardens await for fantastic fall foliage photos opportunities! Click here for more information on this beautiful exhibit.
The Willowwood Foundation's fall fundraiser concert, "Sounds for Sculpture", added "living sound" to celebrate the Seward Johnson sculpture exhibit on September 10, 2023 at The Willow School. Internationally renowned jazz vibraphonist, pianist and composer, Christian Tamburr, and his amazing band members: Griffin Fink, Tatum Greenblatt, Carmen Intorre, Jr., and Oscar Perez performed "The Awakening."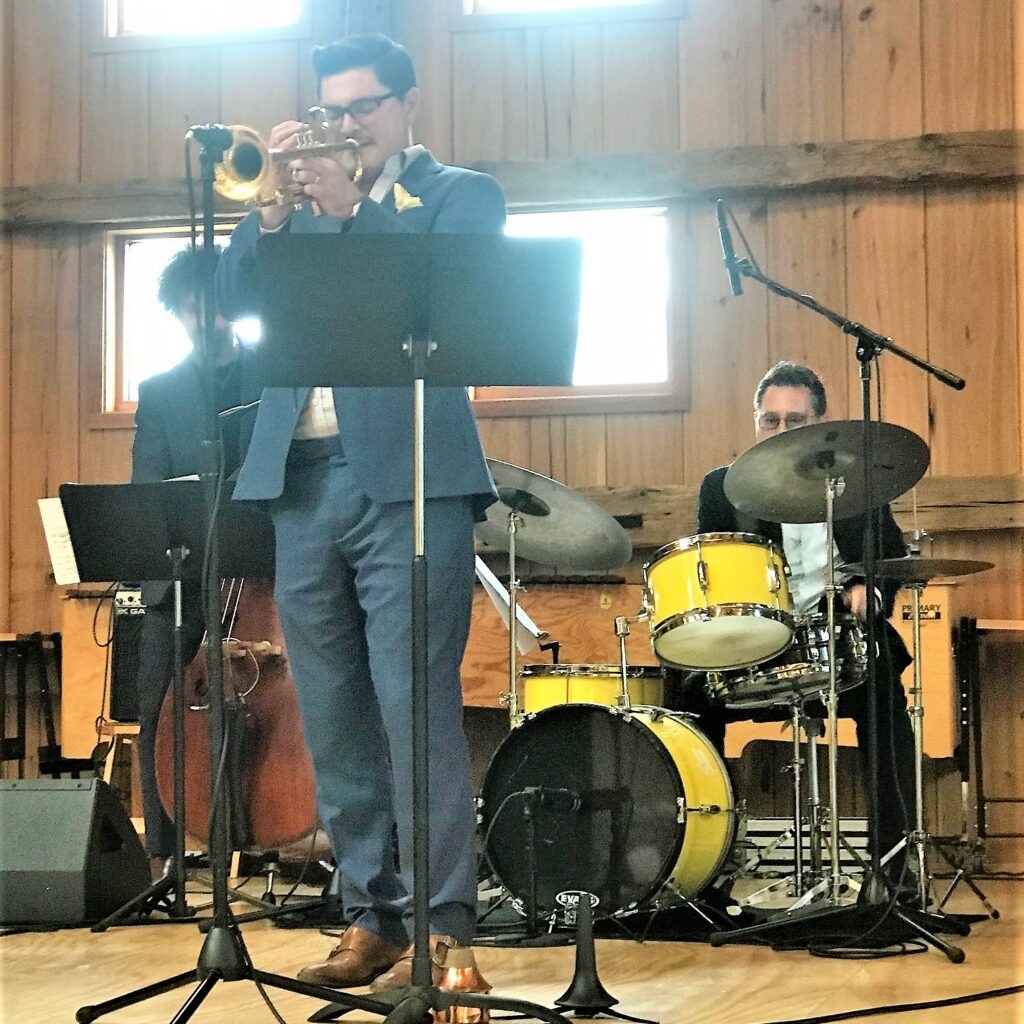 A lovely musician's reception was held at Willowwood's historic Stone Barn after the performance along with an opportunity for guests to tour the sculptures.
The day after the concert, Willow School students enjoyed a musical workshop led by Christian and his musicians. Students responded enthusiastically to both the music and the musicians' questions. At the close of the program, one youngster held up his hand to inquire when the group would be coming back to perform again! Our sincere thanks to The Willow School staff for providing the beautiful concert venue and assisting to make the "Sounds for Sculpture" fundraiser a success.
Many thanks to our corporate sponsors below with heartfelt appreciation for their generous support in helping the Willowwood Foundation continue to thrive.
Elberon Development Group
Simon Quick Advisors
Habba Madaio & Associates LLP
Peapack-Gladstone Bank
The Willowwood Foundation supported another positive event on September 14th, at Willowwood Arboretum. The Sussex County ARC participated in a Horticultural Therapy program led by Morris County Park Commission staff members Ann Fahey and Gwen Montgomery. Participants created beautiful floral arrangements and demonstrated that Horticultural Therapy is a wonderful way to bring people of all abilities closer to nature while creating a safe social, educational, and recreational environment.
For a glimpse at our busy month, check out our photo montage and be sure to carve out some time to visit Willowwood soon. Wishing you a colorful fall!
With best regards,
Meryl Carmel, President
Willowwood Foundation