PROFESSIONAL Photographers must obtain a permit for photo sessions from the Morris County Park Commission. Call 973 326 7631 for reservations and further information.
The Willowwood Foundation is proud to share albums of our photos with you. Click on an album name below to go to its page where you can then browse all the pictures.
Problems Accessing Pictures
As some of you have noted, the links to our pictures no longer work. It appears Google (where the pictures are stored) has implemented new security procedures that block our access. We are working on fixing this, but in the meantime, our apologies for the inconvenience.
UPDATE: Albums marked with a "*" now work, using a different program. Let us know what you think of the different software.
Click Title or Image to Open Album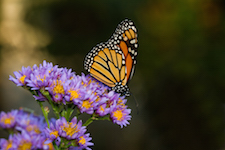 2015 Photo Contest Finalists *
Enjoy these great photographs from our 2015 Photo Contest Finalists.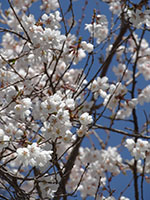 Japanese Flowering Cherries *
The 2015 Tubbs Lecture focused on Japanese Flowering Cherries, first brought to the US in 1912.
The Willowwood's collection was one of the highlights of both the talk and the guided tour.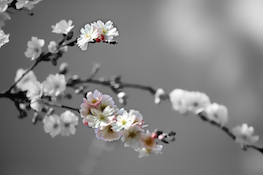 Willowwood's Cherries – 2014 Photo Contest *
The Photo Contest this year focused on Willowwood's large cherry collection.
Here are the beautiful finalist entries. Voting for a "favorite" took place at the Mother's Day event and at the Lilac Party. Winners are noted on the individual images. Each picture is identified with the photographer's name.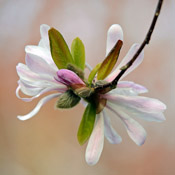 Magnolia Photo Contest 2013 *
The 2013 Photo Contest featured Willowwood's Magnolia Collection.
Winners are: 1st Place, Elise Ange, 2nd: Navjot Singh, 3rd: Peggy Wagemann and 4th – David Mills. Elise's winning photo is shown here.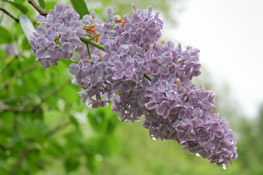 Lilac Party 2013 *
This year marked the Willowwood Foundation's 18th Annual Lilac Party. Food, drink and fashionable wellies helped all celebrate this wonderful Spring day. Photos by Susan Pedersen.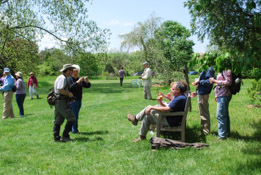 Mother's Day 2013 *
Blue skies and puffy clouds greeted the Mother's Day visitors at Willowwood Arboretum's annual celebration.
Volunteers at Willowwood *
Volunteers are an important part of keeping our splendid gardens looking their best. Enjoy the gardening, join in with a fun group of people — become a volunteer at Willowwood today.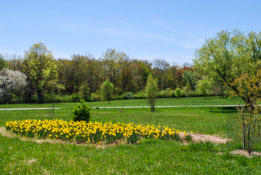 Spring at Willowwood
Willowwood is beautiful in all seasons. We will be featuring views of the landscape starting with this album, Spring at Willowwood.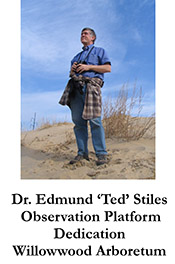 Ted Stiles Observation Platform
Pictures from the dedication of the Ted Stiles Observation Platform, September 16, 2012.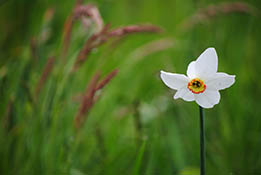 1st Prize Winner
Daffodil Finalists 2012
The Willowwood Foundation is proud to announce the finalists in the Spring, 2012 Daffodil Photo Contest. Congratulations to:
1st Place – Ashton Temples
2nd Place – Michael Hartnett
3rd Place – two entries tied, both by Gene Moretti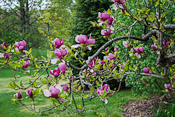 Willowwood Magnolia Tour
Willowwood's Magnolia Collection is quite diverse, including at least 128 varieties. We are especially delighted with our new yellow magnolias!
New Spring 2013 photos added!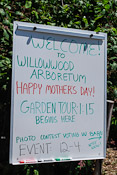 Mother's Day at Willowwood
The Annual Mother's Day Celebration at Willowwood Arboretum.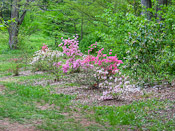 Azaleas & Rhododendrons
Willowwood features numerous azaleas & rhododendrons, including the Lois Poinier Collection of Glendale Azaleas.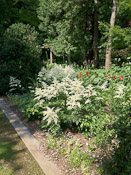 Pan's Garden
Tucked behind the Tubbs House, the plants in the rectangular beds of this formal garden are woven together to form a living tapestry. The garden was redesigned and replanted in a "white" format in 2012 and 2013.
New pictures added August, 2013.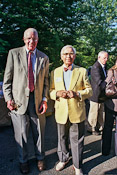 Lilac Party 2012
The Willowwood Foundation's 17th Annual Lilac Party.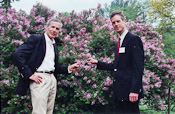 Past Lilac Parties
An Annual Tradition at Willowwood.