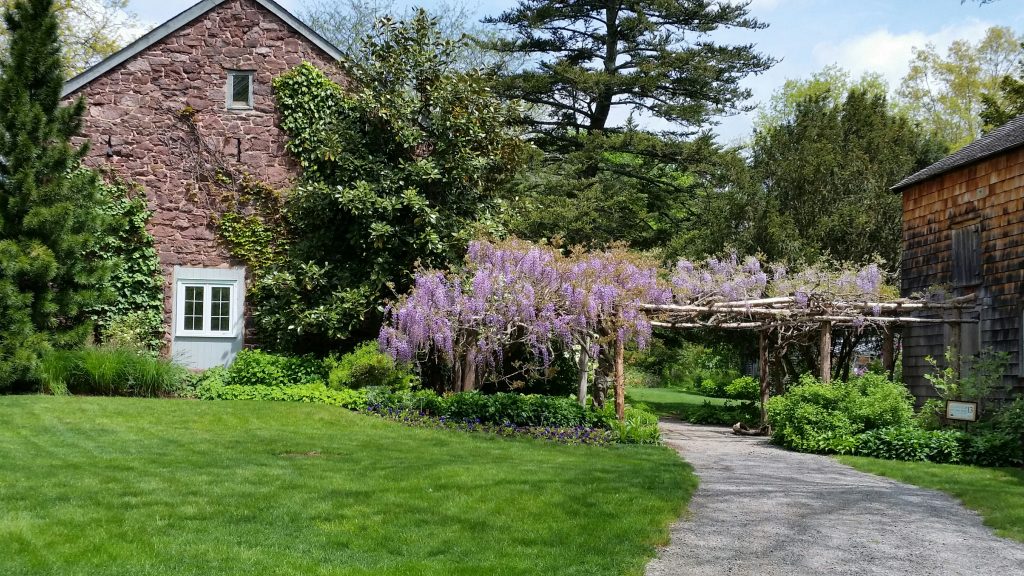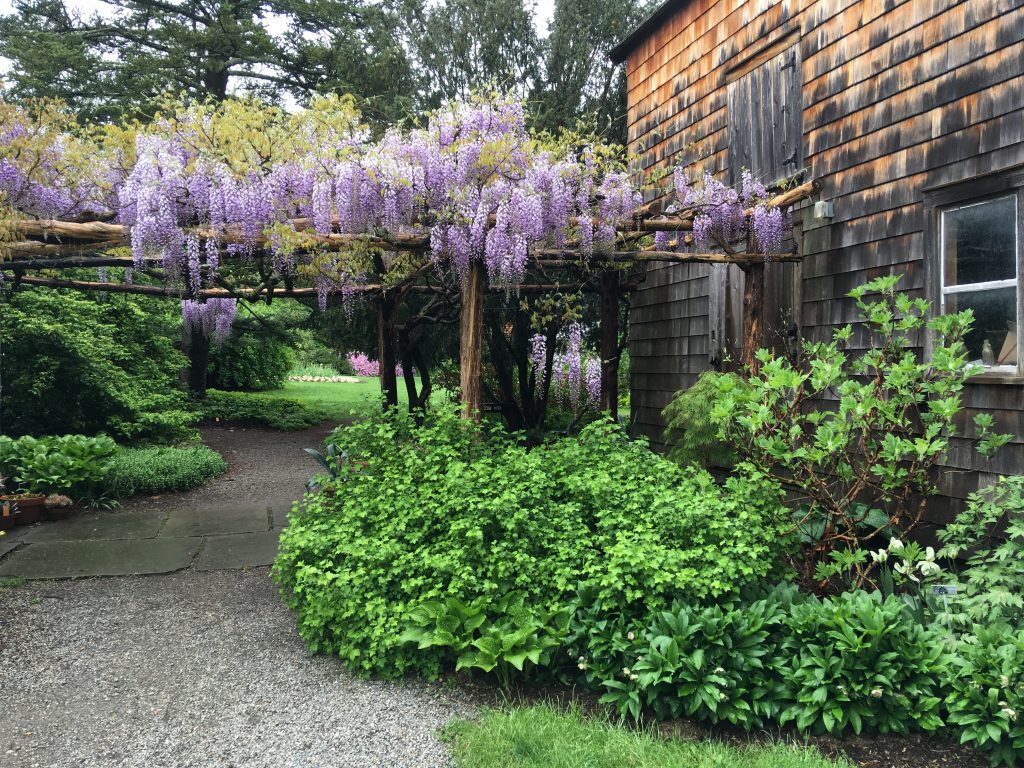 Willowwood is beginning to burst with lush foliage and colorful flowers from the plentiful rains the last few weeks. Visitors this week will see the Wisteria floribunda in peak bloom growing on rustic arbors throughout the gardens. The cottage garden is also beginning its display of alliums, cheerfully busting from the ground in explosions of color. The large purple orbs currently in bloom are Allium 'Sensation'. These flowers in the onion family are a favorite!
Some other classic spring flowering shrubs and perennials are heralding Spring. Near the greenhouse, the blue star-shaped flowers of Amsonia tabernaemontana are in bloom and across the grounds, trees and shrubs in the Aesculus genus are beginning to bloom. One great location to see these is near the intersection of Patriot's Path and the main drive. Here you can see a large Aesculus flava, yellow buckeye, and several Aesculus pavia, red buckeye, in full bloom. Aesculus parviflora, bottlebrush buckeye, is a butterfly magnet so keep an eye out for those long white flowers in the garden soon.
Finally, we all know what season it really is at Willowwood… Lilac Season! Our lilacs have been at their peak bloom this week. I recommend a walk through Highland Park (the grassy area across from the Stone Barn) to smell their sweet fragrance. Their cotton candy like groups of flowers are blooming in subtle shades of white, blue, purple, and pink. Here are a few to whet your appetite: Syringa 'President Grevy' (French lilac) and Syringa 'Wedgwood Blue' (Common Lilac). Come visit Willowwood soon to view the other beautiful lilacs in our collection!