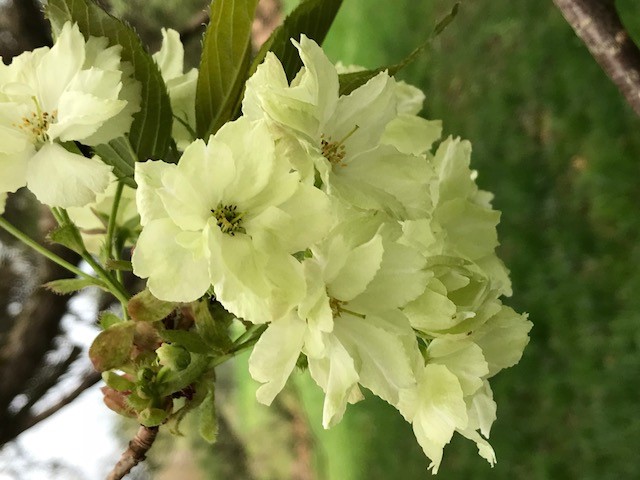 It may not be a bright sunny day but Mother's Day and May is very special at the Willowwood Arboretum.
Mother Nature has been very capricious this Spring but we are delighted to have the vibrant redbuds, tulips, azaleas, the first Lilacs of the season, the lovely purple wisteria and the wonderful rare Japanese flowering 'green' cherry, Prunus serrulata cv. 'Asagi' in bloom.
Mother's day and the next few weeks will bring spectacular color as all the trees and plants finally pop. Visit any day 8 am to dusk and just enjoy.
On Mother's Day Sunday May 13, special lilacs will be for sale, an expanded self guided cell phone tour and garden tours will be available, weather permitting, from Noon to 4 pm. $5. Car fee this afternoon.